Hanging out in Missouri, Ken filmed his Wednesday update on location. This isn't a political post with opinion, only thoughts on how we can expect some changes to affect our industry as the rotation of the Office of the president comes into place. What will happen with the CFPB, the House, the Senate...?
By the way:
Ken is similar to Buddy the Elf when he talks about our Coop Clients. You are ALL his favorite and we can't express that enough!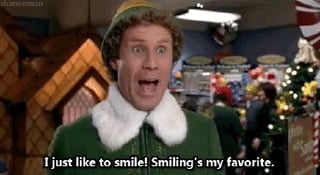 ---
Transcript:
November 9, 2016: The Election Effect on Mortgage Industry
Hey everybody, it's Ken Perry with the Knowledge Coop for your Wednesday Update. I do updates every Wednesday; you should go check them out at www.knowledgecoop.com. Typically, they're just normal updates yet this one's a little different in its significance because it is November 9th, which means that yesterday we got a new president. Technically this morning we knew who that was-- a lot of you stayed up pretty late last night. I am currently in ST. Louis, Missouri visiting with one of our favorite Coop clients and so we saw the election. What I want to do is I want to give you just the impact on the mortgage industry so I'm going to stay away from all the things I don't fully understand and just go straight into mortgage.
How will this change affect the mortgage industry? Well, the first thing you need to know is it's not just the presidency—like yeah, that was a big deal--but that will affect the mortgage industry, and so will the Senate and the House going Republican. Keep in mind that the Republican side has really not been a fan of Dodd-Frank and has also not been a fan of healthcare and those types of items. So, what you'll probably see is a push to reform Dodd-Frank. Most likely, you'll see a lot of the more painful things of Dodd-Frank--they'll look at those things and they'll try to get them completely out--and that should clean it up for the industry. Having a Republican House, Senate, and President makes things move a little faster.
And so, you'll probably see a change in the Dodd-Frank, you'll also have to remember that just two weeks ago, three weeks ago, the PHH case came down where the CFPB was declared, as a structure, to be unconstitutional, and so with that they gave the President of the United States authority over the director of the CFPB and the director can be let go without direct cause, which is pretty significant when you consider that it is now a Republican President, you've got a Republican Congress—nobody's going to flinch if there are changes made to the CFPB now. It's likely starting next year you'll hear them talk about it and you'll see them make some changes; that is actually likely.
So, for the mortgage industry, this was a very significant outcome that will change the way we do business in that a lot of the laws and rules that have affected us over the last few years will probably be modified; a lot of the more painful, the more extreme acts of the CFPB will probably be toned down, and it will be an interesting thing to watch from our side. I think that the beauty is the Mortgage Bankers Association, the National Association of Mortgage Brokers, the National Association of Professional Mortgage Women—I mean, everybody's really on board with "we like some of the changes that have been made, we like that there is some regulation, that there is some enforcement but it's gotten out of control and you'll probably see that change going into 2017.
So, it will be a big year for the mortgage industry, pay attention, watch these videos and check that out and then –gosh, you can tell that I even slip up my words because I'm like oh my gosh, I can't believe I'm shooting this video right now—so you'll see that change, just watch for that, pay attention, it's going to be big.
You guys have a great day, comment below this video anything you want, let's try to keep it classy, America. We'll see you guys later and we'll see you in the Coop.