Getting Mortgages into Veteran's Hands
Here's your quick-start primer on VA loans- what they are, who might qualify, what types of loans are offered, important loan features, and where to find more information.
What Are VA Loans?
"VA loans" are mortgages that the US Department of Veterans Affairs ("the VA") coordinates with private lenders to guarantee a portion of the loan, which enables the lender to provide more favorable terms to the borrower.
Who Might Qualify for a VA Loan?
VA loans are available to:
Service members,

Veterans, and

Eligible surviving spouses.
Eligibility is based on a variety of things, including but not limited to duty status, length of service, and the character of service. Each of the different loans that are available have their own eligibility requirements that vary state to state and loan to loan. Programs like the interest rate reduction refinance loan (IRRRL) are specifically "VA to VA" loans which means it can only be completed if the borrower has a pre-existing VA loan.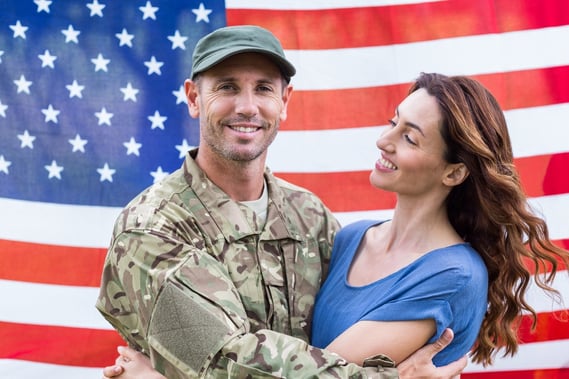 Types of VA Loans
A number of housing-related VA loans exist including:
Purchase Loans

which can make it possible to purchase a home without always requiring a down payment or external sources of mortgage insurance.

Interest Rate Reduction Refinance Loans

which can enable the borrower to receive a lower interest rate through refinancing an existing VA loan.

Adapted Housing Grants

are also available which are designed to aid Veterans with service related disabilities build, purchase, or modify a home to fit their unique needs.
VA Loan Features
For many VA borrowers, the features of a VA loan are what make them most appealing and what ultimately enable them to get a home loan. VA loans can include features such as:
0% Down

, which is a rarity today where such loans are almost impossible to find elsewhere.

No PMI

required because the VA Loans are government backed, making them much cheaper month-to-month.

Competitive interest rates

because the guarantee that they come with makes for a much safer loan for the lender, enabling them to be more flexible with the terms.

Less stringent qualification standards

, because the loan is backed by the government making the banks assume less of the risk for themselves.
Where to Learn More About VA Loans
If you're intersted in offering your potentially qualifying customers a VA loan, you can learn more here:
And additional resources can be found for each state, here: